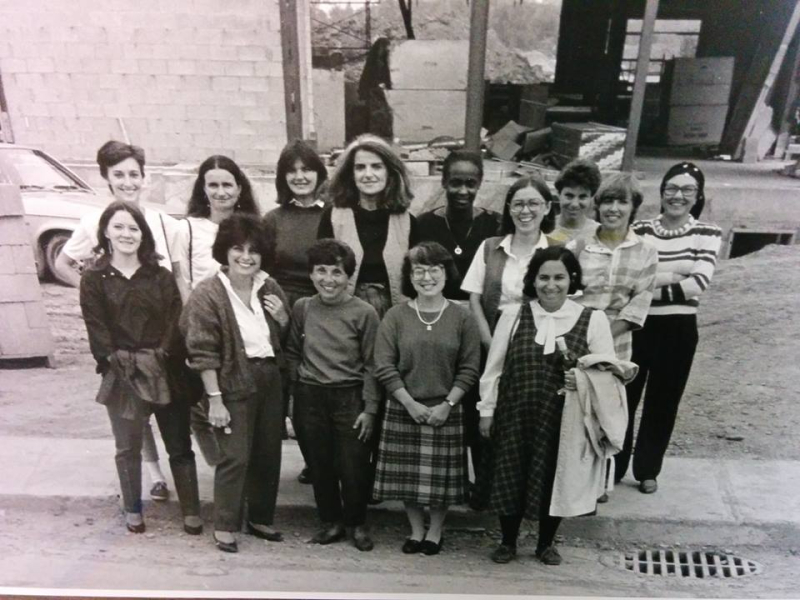 Eleanor London, Côte St. Luc's original librarian for the facility that is considered to be a jewel of the community and one of the best libraries in Canada, passed away last week at the age of 80, after a long illness.
Such was her impact on the library, originally opened in the Côte St. Luc Shopping Centre in 1966 and then moved to what is now the Bernard Lang Civic Centre, that the library was eventually named after her.
Sadly, while there was an elaborate celebration last year marking the 50th anniversary of the library, complete with tributes and musical performances, London was even then too ill to attend the ceremony.
Tributes poured in last week for London.
"When I moved to Côte St. Luc at the age of four, one of the first things my mom did was take me to the library where Eleanor would read books to us kids during story time," said Mayor Mitchell Brownstein. "In 1990, when I was first elected to council, our relationship grew as Eleanor would tirelessly ensure her library remained the best. During the last couple of years, as her health was failing, we stayed in touch by phone and her love for the library was always foremost in her heart.
"Her love for community and excellence in customer service is a legacy that continues to shine and will remain for always, thanks to all she has done for our city," the mayor added. "She will be dearly missed."
Councillor Mike Cohen, in charge of the library portfolio on council, called London the "visionary behind the library we see today, open seven days a week and the envy of every other municipality in Quebec.
"Make no mistake about it, this library will always have the Eleanor London touch," he added. "We are grateful for her invaluable contributions and extend our sympathies to her family."
Cohen also revealed on his website that while there will be no funeral or shiva, the City of Côte St. Luc "will find an appropriate way to recognize her passing."
Councillor Glenn Nashen, on his blog, wrote that London "never hesitated to speak out and give her opinion. That was Eleanor's way. The flamboyant and dramatic tall woman with long flowing silvery hair was a giant not only in the library world but throughout the city. Her face was iconic and her name forever linked to our town."
Nashen added that a memorial book is being placed in the library for members of the public to sign and that this will be presented to London's family.
During last year's 50th anniversary event, current library director Janine West said that "to make a public library great, you have to have a clear vision. And I have to thank Eleanor London for giving us her vision of a people's library."
I personally remember, during conversations with London in successive phone calls, she wavered back and forth for a period of time before revealing her final decision to retire — it must have been hard to let go.
London is survived by her daughter Mala and other family members.