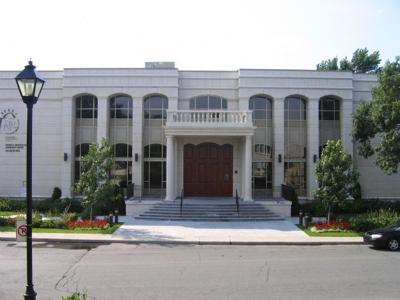 Hampstead is pressing to enable the congregants of the Montreal Torah Centre to be able to pay for armed off-duty police officers to provide security.
This, in light of recent synagogue shootings in the United States. As well, other religious institutions have been attacked around the world, including at a mosque in Quebec.
But Hampstead councillor Harvey Shaffer says the SPVM will not allow such officers to be hired.
"Many Hampstead residents, especially those who attend synagogue on a regular basis, were very concerned and somewhat alarmed about the problem of security at synagogues," he explained. "In Hampstead, there are four synagogues. The one which receives the largest attendance is the Montreal Torah Centre."
Shaffer added that in Ontario, synagogues can retain the services of off-duty, armed police officers, along with a police car, for as many hours as is required, "usually four hours.
"Due to the fact many congregants at MTC were concerned and sought that type of protection, I communicated with a ranking officer at police headquarters on St. Urbain and asked if it would be possible that the MTC be authorized to hire [two] armed, off-duty police officers and a police car for a little under four hours," the councillor said. "I was told how much the rate would be if approved. Unfortunately, later that day, I was told the request was refused."
Shaffer said he was told the request could only possibly be granted by the town going through Montreal city hall or having the issue publicized in the media.
"There seems to be no justification why we shouldn't have it," he added. "I wasn't give a reason. It was simply refused.
Mayor William Steinberg agrees synagogues should be allowed to hire armed off-duty officers.
"I'm in favour of it — every synagogue hires unarmed guards, and it's much better to have armed policemen. It's obvious. I will investigate to see what the rules are and what I can do so that this can happen. When I sat on the [agglomeration's] Public Security commission, I was aware that off-duty policemen were being hired in all kinds of situations. I'm not aware if they had guns or not, but they were being hired. Once I get more information, I will be advocating on behalf of this.
"We live in dangerous times and you want effective protection."
We contacted the SPVM, which declined comment. Steinberg told us he is still working on the matter. Montreal Torah Centre officials have not responded by press time.