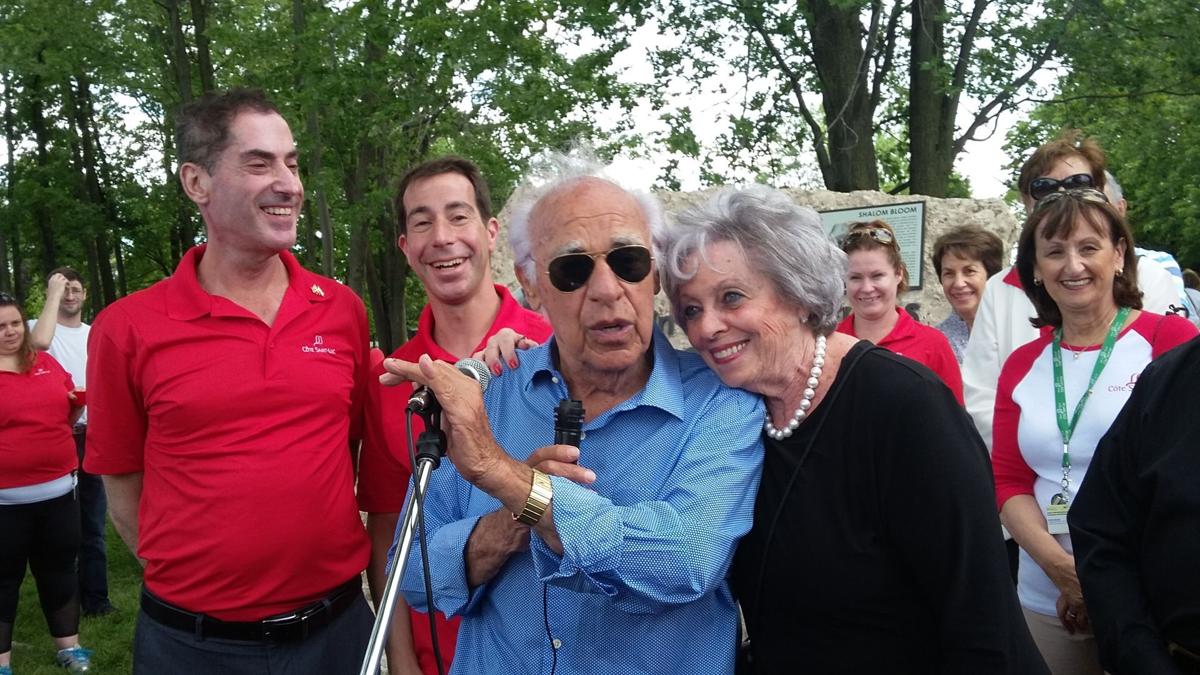 The City of Côte St. Luc inaugurated the Shalom Bloom Sculpture Garden earlier this month, as part of its Canada Day festivities.
On hand for all of the events celebrating Canada's 150th birthday were Mayor Mitchell Brownstein and the entire Côte St. Luc council, Mount Royal MP Anthony Housefather and D'Arcy McGee MNA David Birnbaum. The chairs of the Canada Day event were councillors Glenn Nashen and Ruth Kovac, and the MC for the events were CJAD personalities Dan Laxer and Laurie Betito.
The Shalom Bloom Sculpture Garden is in an area of the park with stunning, lifelike sculptures of various wildlife animals, including white-tailed deer, cougar, bighorned sheep and others. The sculptures were a donation by Bloom, who left his successful business in 1980 to devote himself full time to sculpting.
Marco Pendenza of Super Excavation did the stonework, and Ron Williams was the consulting landscape architect.
"I was involved with the overall concept and design," Williams said. "The early ideas were a natural environment where the animals would feel at home. It turned out great, I'm really pleased."
Snowdon Councillor Marvin Rotrand also praised Bloom during the unveiling ceremony.
Later on, Birnbaum showed the winning videos of his riding-wide student competition, Canada 150: Your Story, My Story; and Lt-Gen. (Ret'd) Roméo Dallaire was inducted onto Côte St. Luc's Human Rights Walkway for his work in preventing mass atrocities in Rwanda, his advocacy against the use of child soldiers and his general work for human rights. Dallaire's son Willem was on hand for the dedication.
The July 2 event also included entertainment by indigenous performers and the retro band Replay, who alternated between Beatles and '60s hits sets. Brownstein himself sang John Lennon's Imagine, which he linked to Côte St. Luc's own advocacy for tolerance and respect.
The evening ended with a fireworks and laser show display, with musical accompaniment.